About Sales4Tails
Sales4tails is the online part of a family-run business based near Hitchin, Hertfordshire, our focus is on providing affordable pet products with speedy delivery and accompanied by exceptional customer service.
We as a family are passionate pet owners, owning over the years many dogs, also fostered and rescued dogs, had cats, tropical fish, small pets and reptiles. Currently we have five dogs, the two Dobermann girls I take to Championship and Open Dog Shows in the UK and they both qualified and attended Crufts, along with the two male Jacksons (Dachshund /Jack Russell) and a rescue Westie we are never alone.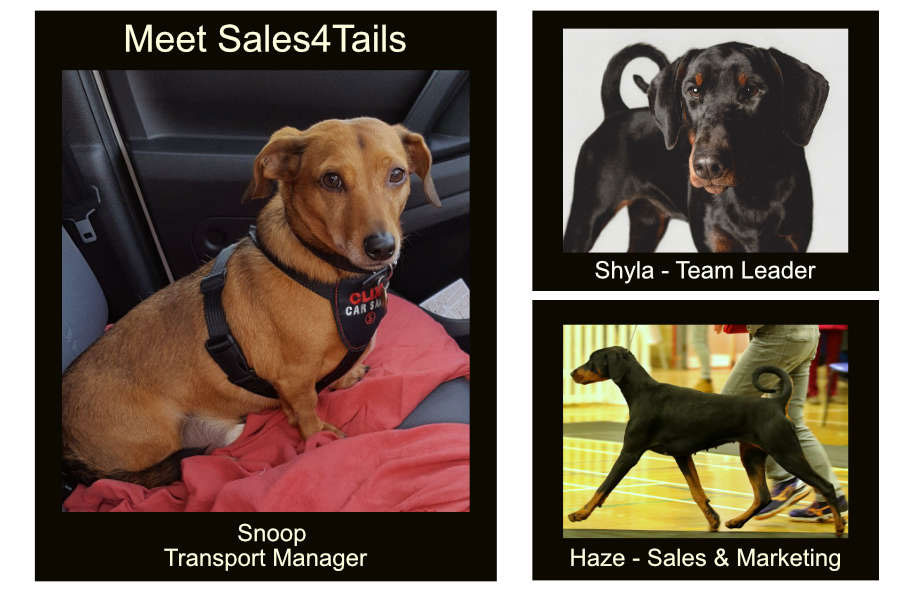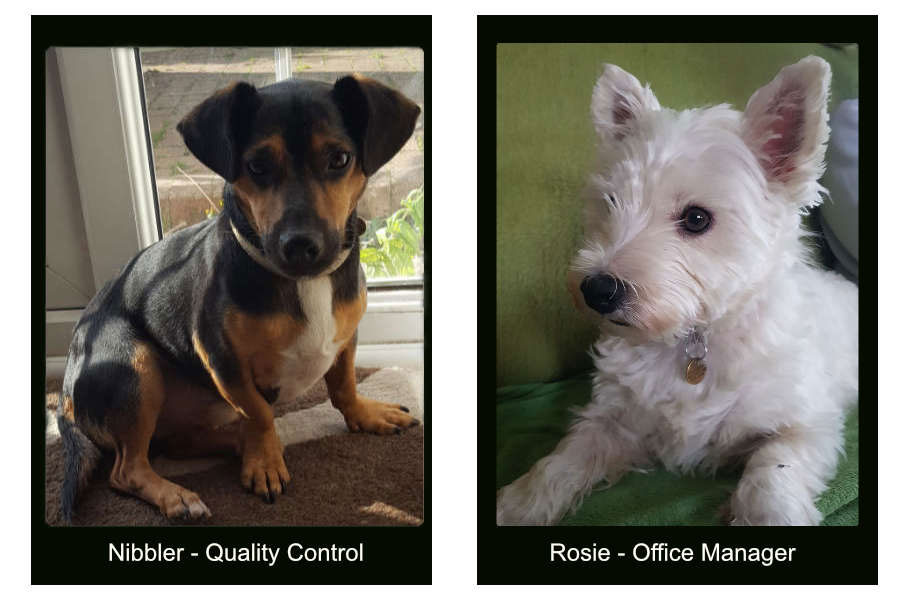 Sales4Tails online pet shop hope to offer you the ability to order all that you need for the pets in your home, and saving you trudging around shops by having it delivered straight to your door. Free up precious time and ensure that 'when you cannot get out we can' if there is something you need and you do not see it, please do contact us at . We encourage feedback on our range from our customers and are always happy to help.
The Companion animal treatments are administered by myself the owner Deborah Wilson and I am a Qualified Pet Nutritionist and a C-SQP which is a Suitably Qualified Person registered with AMTRA (Animal Medicines Training Regulatory Authority) my Registration Number is QC30082. As a C-SQP I have in-depth knowledge of companion animals (cats, dogs and small animals) and can prescribe and/or supply certain products of NFA-VPS category, including wormers like Drontal and flea treatments such as Fiproclear Combo. As a C-SQP I cannot prescribe any medications that are not within the POM-VPS/NFA-VPS category as POM-V medicines can only be prescribed by a vet.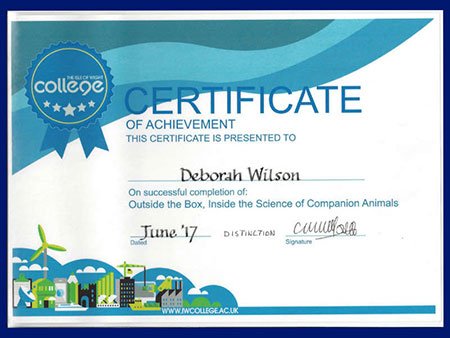 You can verify my credentials as a C-SQP by visiting the VMD Register of SQPs
The Veterinary Medicines Regulations 2013 (SI 2033) came into force on 1 October 2013 and state, amongst other things, that POM-VPS and NFA-VPS veterinary medicinal products may only be supplied by a Suitably Qualified Person (SQP) from premises approved by the Secretary of State. The Inspections and Investigations Team (IIT) carries out the inspection and approval of premises on behalf of the Secretary of State. Deborah Wilson has premises at Greenwood, Bedford Road, Holwell, Hitchin, Herts SG5 3RX and to check go to the VMD Register of Approved Premises, the premise number is 2029910 (Trophy/Tailwaggers).
If you are looking for a product previously purchased from Sales4tails and you are unable to find it on the site please contact us to see if we can source it for you.