Description
ADAPTIL Diffusers & Sprays for Dogs
ADAPTIL® can help your dog to adjust better to modern living, by creating a supportive environment to help ease behavioural problems caused by every day stressful events. This can transform your lives by bringing you closer together. Adaptil is non-sedative, non-systemic and as such can be used alongside other types of medications.
ADAPTIL® is a synthetic copy of the dog-appeasing pheromone naturally released by a mother dog to comfort and reassure her new puppies. This pheromone has been shown to have the same comforting effect on puppies and adult dogs in stressful situations, when released through ADAPTIL® products.
ADAPTIL Calm Starter Kit contains everything you need to start supporting your dog, plug your diffuser in and the benefits of Adaptil lasts 30 days, it will provided your dog(s) comfort and a sense of wellbeing. ADAPTIL Calm can help a dog cope with loud noises, general nerves (e.g. people or traffic) , travelling, kennel stays, environmental changes (e.g. new baby) and being left home alone.
Please note:  The Diffuser is supplied with just a standard UK 3-pin plug. The Diffuser should be replaced every 6 months.
ADAPTIL Transport 60ml helps calm your dog on the move.
Makes travel and visits to the vet less stressful.
Reduces panting, trembling and restlessness during travel.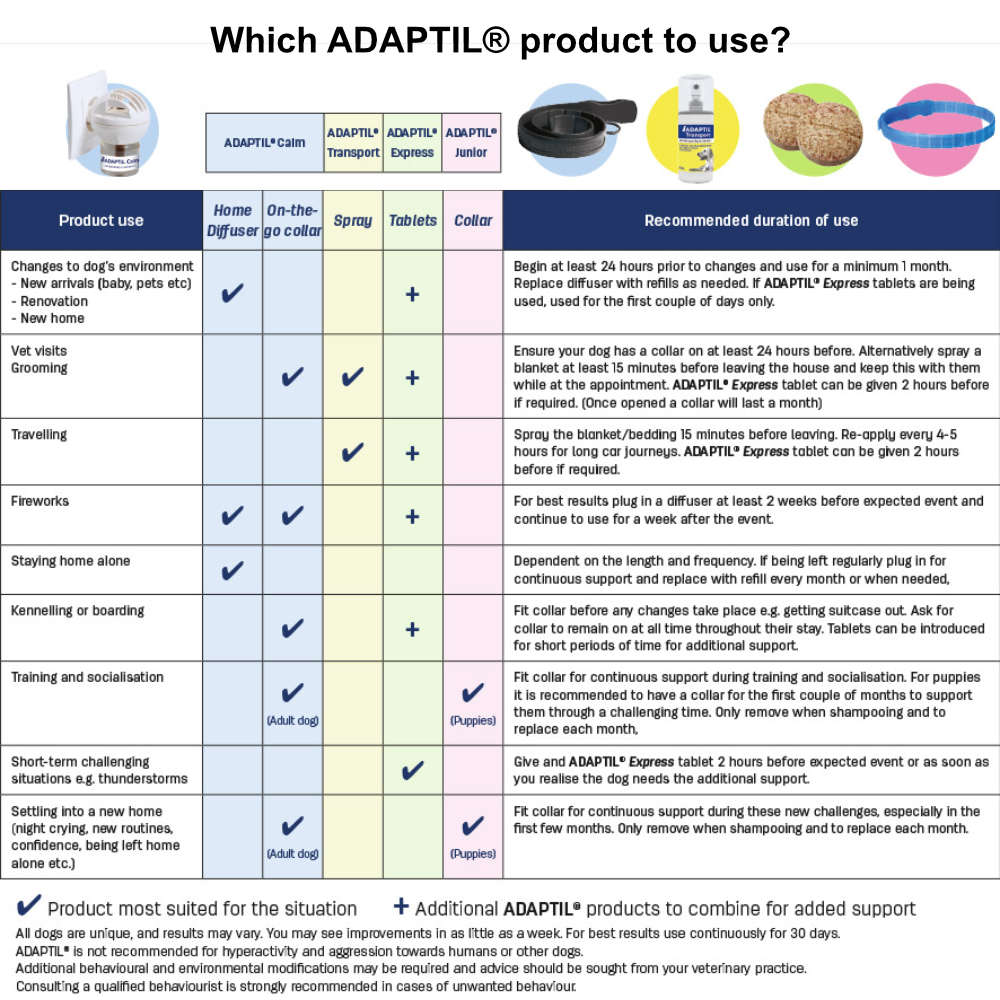 Adaptil is also available in Collars and Express Tablets.