Description
SoloComb Retractable Brush
The Brush is made from malleable bristles, that glide through the hair and massage the skin.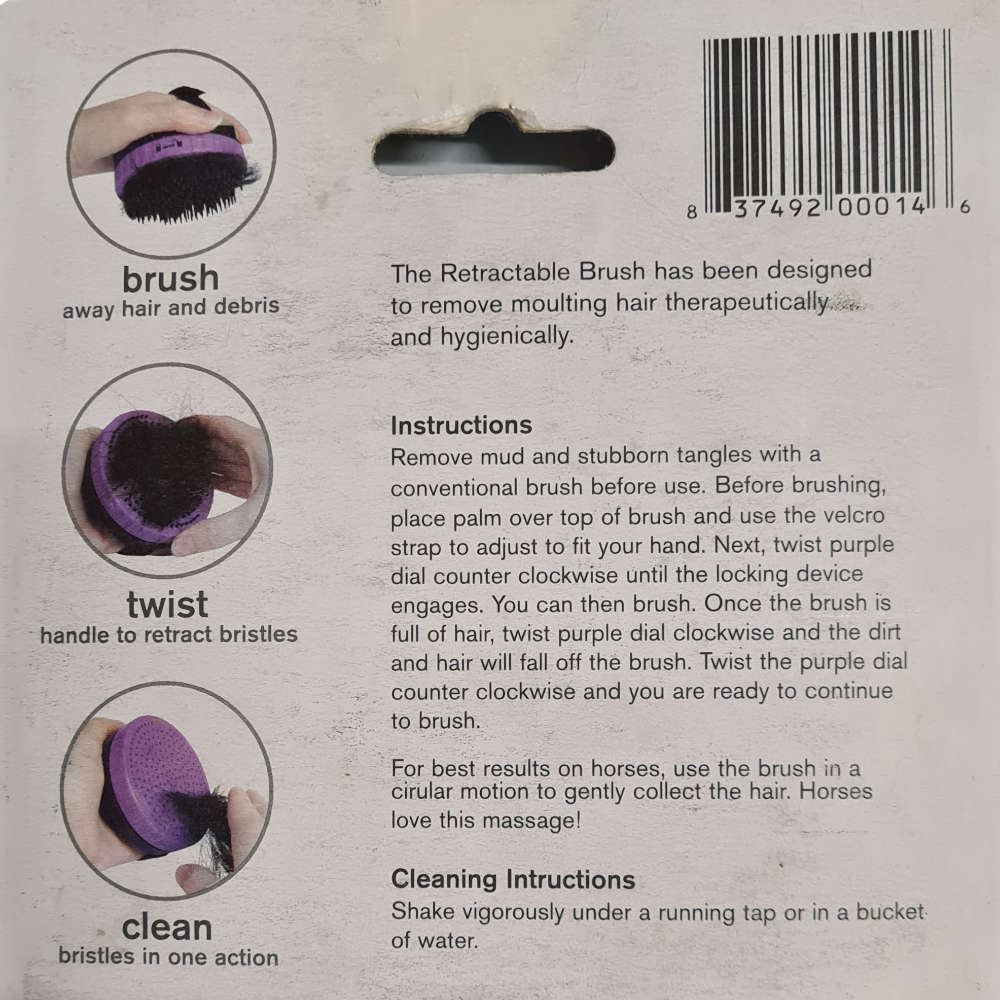 Twist the brush and the hair will drop from brush therefore meaning no more picking hair out from in between the bristles. Once it is clean, just simply twist back again and begin brushing.
The brush is Hygienic, adjustable, durable and easy to use.
The contoured handle with a Velcro strap stays firmly in your hand.